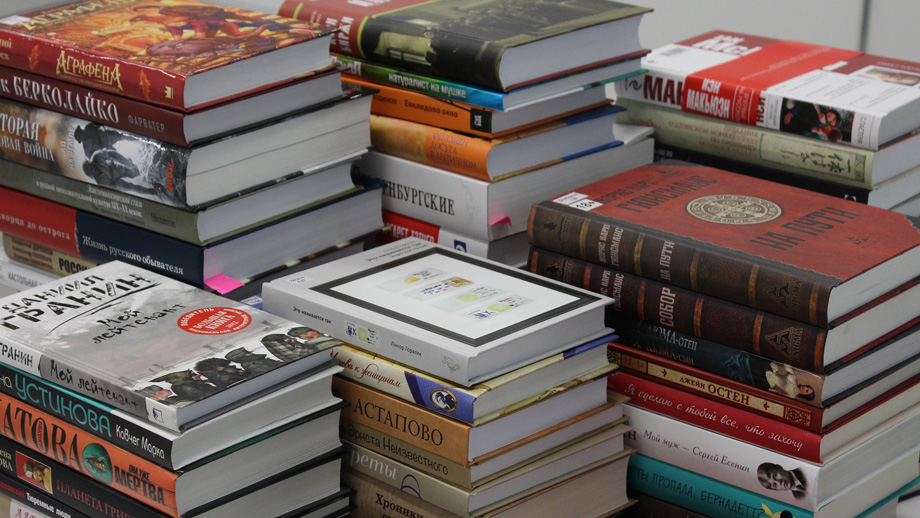 Is your book collection beginning to take over the house? If so, or if your New Year's resolutions include downsizing, streamlining, and getting organized, please donate your used books to the Friends of the Thousand Oaks Library.
The Friends' used book sales—daily, biannual big sales, and online through Amazon Marketplace—raise the funds needed to support the library's operating costs. We turn your generous used book donations into new books, materials, technology, databases, programs, classes, and more—and of course, the aquarium.
The Friends provide the volunteer labor to sort, clean, label, and display the used books, which allows every penny of the proceeds to go straight back to the library. The used book sales are the Friends' main source of funding, so please, help us help the library stay awesome!—and bring us your used and gently read books. Collection bins for book donations are at the entrance to both libraries, and tax receipts are available upon request. Thank you for helping us help the library!
About Friends of the Thousand Oaks Library
The Friends of the Thousand Oaks Library is a California-based group of avid library advocates dedicated to enhancing the Thousand Oaks Library with support services and intellectual and cultural programs that enrich the lives of area residents of all ages.  Learn more at www.ftol.org.
Contact
Kathy Leslie, Publicity Coordinator
Email: publicity@ftol.org