Friends of the Thousand Oaks Library is a California-based group of avid library advocates dedicated to enhancing the Thousand Oaks Library with support services and intellectual and cultural programs that enrich the lives of area residents of all ages.
The role of auxiliary library groups like the Friends has become more critical in light of escalating budgetary constraints, and the library-affiliated needs of a growing community.
The organization was initially founded as a committee in 1961, and later achieved its IRS non-profit status. It continues to be run exclusively by volunteers, some of whom have been involved for more than twenty years!
Friends' financial support of the Thousand Oaks Library to date has made possible the acquisition and/or sponsorship of: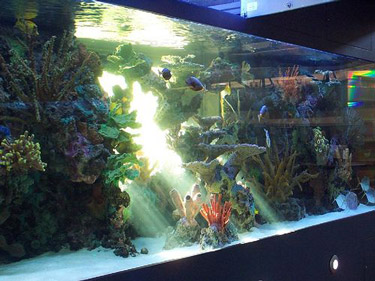 3,600-gallon aquarium in the Grant R. Brimhall Library
Thousands of books
Electronic reference
eBooks
Spoken word
Playaway
Maps
Rental books
Spanish language books
Early childhood literacy computers
One City, One Book program
Two stages for the Community Room at the Grant R. Brimhall Library
Portable stage
A grand piano
Graphics computer equipment
Two computer projection systems
Library internships
After-school programs
Library staff appreciation gifts and special events
Reading programs
Children's mural
Audio-visual equipment
Lectern/podium with sound system
Special programs featuring musicians, musical and dance groups, storytellers and authors
Cultural tours
Summer reading programs for children and teens
Book discussion groups, and more!
The Friends also raised more than $50,000 of the $100,000 shortfall in funds needed to replace books lost in the 1994 earthquake.
Please visit our Membership page to learn more about the benefits of becoming a Friend and the Endowment Fund page to learn how your donation could benefit present and future generations of library patrons. Membership dues and donations are used exclusively for the benefit of the Thousand Oaks Library.